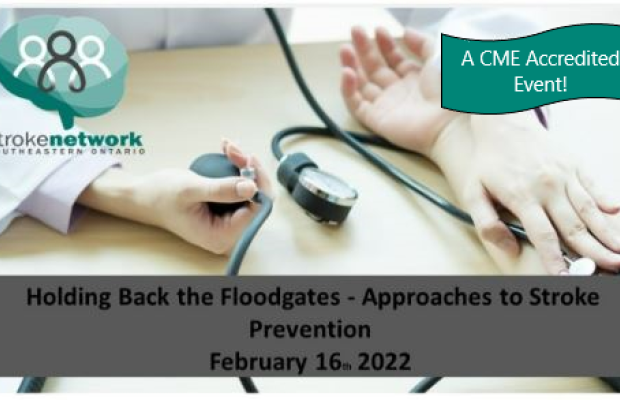 The Primary Care and Stroke Prevention Clinic CME held virtually February 16th 2022 was well-received with 71 health care providers attending from across Southeastern Ontario. Participants learned more about current stroke prevention best practices, stroke prevention medications, and stroke risk factors such as cancer and recreational drug use. The event also provided an opportunity to discuss best practices in stroke prevention, as well as managing stroke risk in fragile populations. The post evaluations were positive with some comments indicating that the content was "well thought out with great info".
Click here for links to the presentations including video recordings.
Click here for a one- page summary of the 2022 event including the great ideas shared and resources to enhance efforts in tackling stroke prevention.
To Learn More about the current and previous Primary Care/SPC events, click here