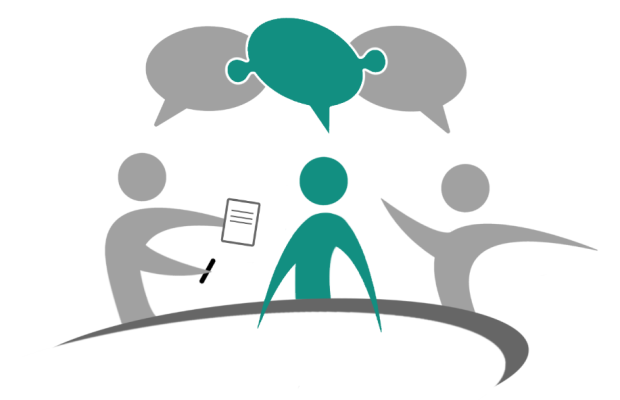 "I'm learning how to talk" and "she can communicate and I can understand" were two comments voiced by participants of Aphasia Supportive Conversation Groups in the Lanark, Leeds and Grenville area. These groups resumed in Perth and their success has led to a second group in Brockville. Nadia Zucconi, Speech-Language Pathologist (SLP) from Perth and Smiths Falls District Hospital and Jennifer Godkin, Recreation Therapist from Community Primary Health Care, Senior Support Services formed a connection that has been invaluable to persons living with aphasia and their caregivers and has filled a gap in their region. At the final session, it was clear that participants had a lot to say about the value of this group. A family member reported that since the session, "I can see the difference in her speech and thought process; she can communicate and I can understand." One family member stated that it started out with leaving notes and now "look how far she's come with aphasia classes and the approach of the Speech-Language Pathologist." One of the individuals with aphasia chimed in "I'm learning how to talk." Members of the group also stated the benefit of having a safe place "where they can socialize and feel comfortable".
The success of Aphasia Supportive Conversation Groups in Belleville led to Aphasia Supportive Conversation Groups being established across Southeastern Ontario in 2019. These groups are offered twice a year in each region for eight week sessions. They are coordinated by the community stroke support facilitator in that area and facilitated by a Speech-Language Pathologist. The groups use evidence-based communication strategies to support persons living with aphasia to practice their communication skills. Additionally, Kingston offers the Aphasia Buddies Program and Aphasia Peer Support groups to provide additional peer support.
Click here for more information on Aphasia Supportive Conversation Groups in Southeastern Ontario
Stroke Support Group Facilitators in Southeastern Ontario have not only been coordinating Aphasia Supportive Conversation Groups, they have also been working diligently to advocate for persons living with aphasia in the region. Recently for Stroke and Aphasia Awareness Month in June, they organized an Aphasia Advocacy event "The Right to Accessible Communication with Aphasia: It's a Basic Human Right." The event included keynote speaker Elyse Shumway from the Aphasia Institute, SLPs working directly with persons with aphasia in our region, and lived experience of persons with aphasia. This event aimed to improve the understanding of aphasia and discover ways to help make the community accessible to all.
Click here to watch Elyse's talk.
Following the Aphasia Advocacy event, Lorraine Pyle from Community Care for South Hastings and Emilia Leslie from the Victorian Order of Nurses were awarded the 2022 Gerry Cormier Communicative Access Award. They were recognized for making a positive contribution to the aphasia community, acknowledging the great work they have done to reduce communicative access barriers in Kingston, Belleville and surrounding areas. Their passion to advocate for persons living with aphasia and to support them to advocate for themselves was also highlighted. They work to provide stroke support groups that are fully accessible for persons living with aphasia. The hard work of the Stroke Support Group Facilitators does not go unnoticed and we want to congratulate Emilia and Lorraine on this well-deserved award.
Congratulations to Lorraine Pyle and Emilia Leslie for receiving this important and notable award!