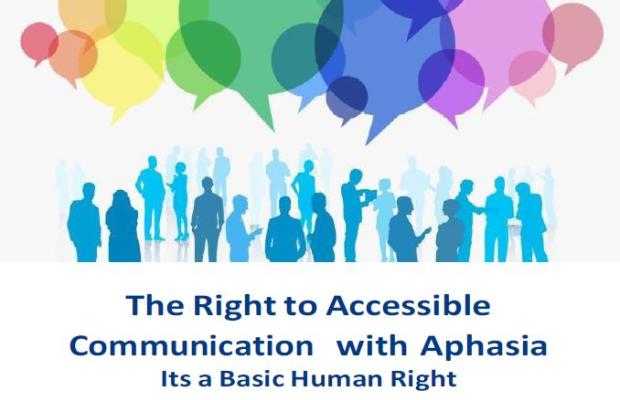 June 23, 2022 10:00am–12:00pm
*Note- this event has been organized by the Stroke Support Group Facilitators in our region. 
As you may know June is Stroke Awareness Month, as well as, Aphasia Awareness Month.
Aphasia is a language disorder caused by damage to a specific area of the brain that controls language expression. Approximately one in three people who have a stroke will experience aphasia. It can impact their ability to speak, read, write, and understand others. It may be temporary and improve over time, or depending on the severity of the stroke, it may be permanent.
When people are living with a communication disorder, they have a basic Human Right to Accessible Communication. It's the law: Accessibility for Ontarians with Disabilities Act, 2005
Join us please, or appoint a representative to join us, to better understand aphasia and discover ways that we can work together to ensure the services you provide are accessible to all.
Meet our Key Note Speaker, Elyse Shumway, SLP, from The Aphasia Institute in Toronto, Ontario
Our Event: The Right to Accessible Communication
Date: Thursday June 23, 2022
Time: 10:00am – 12:00PM
Location: Zoom Link Below
Join Zoom Meeting
https://us06web.zoom.us/j/85405392588?pwd=M1VsUGk3ZTdDTWwvbWVqWTF3eXlBUT09
Meeting ID: 854 0539 2588
Passcode: 806866